'ALMOST' NO SPRAY Ink Additive
Additives | Driers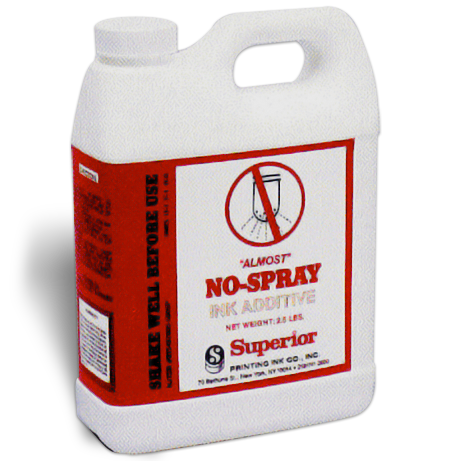 'Almost' No Spray Ink Additive
Reduces the possibility of set-off on heavy coverage jobs.
Accelerates setting of inks and varnishes for faster backups and handling.
Reduces the need for spray powder.
Reduces viscosity and tack.
Improves transfer on heavy coverage jobs.
Recommended Usage: Add up to 0.05 pounds per round of ink or varnish, or up to 4 ounces per 5 pounds ink or varnish.