Oil Based | Sheetfed Process
Extremely low levels of
volatile organic compounds.
Less than 3% by EPA method 24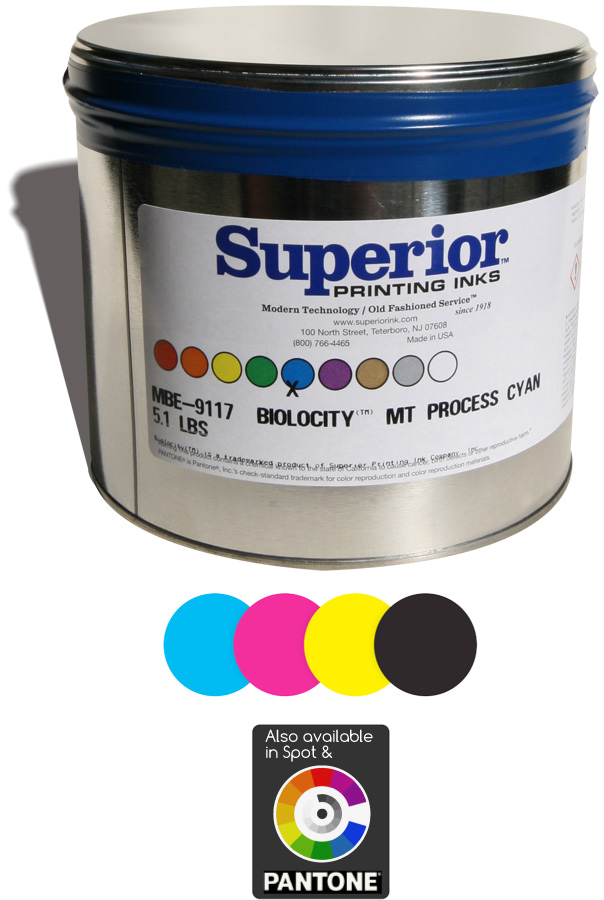 BI0LOCITY
Biolocity is an innovation in environmentally responsible sheetfed ink technology that delivers superb lithographic performance and print quality with extremely low levels of volatile organic compounds (VOCs).
Biolocity sets a new industry benchmark for green formulation technology using high percentages of bio-derived, renewable materials and is environmentally responsible technology for printers looking to operate a greener pressroom.
Biolocity provides fast setting and drying performance allowing reduced times to bindery while the press-stable formulation minimizes make-ready time and color shift during the run.
Biolocity delivers rub resistance and durability on a broad range of substrates and is suitable for UV coating (off-line), aqueous and lamination, while conforming to the ISO 2846-1 color specification, allowing the printer to run to ISO 12647-2 and G7 in the pressroom.
Biolocity's extremely low VOC content is formulated with 23% or more vegetable oils, does not contain petroleum-derived ink solvents and contains a minimum of 60% bio-derived, renewable and sustainable materials.

HT (High Tack)
MT (Medium Tack)
LT (Low Tack)
XLT (Extra Low Tack)