Energy Curable | Sheetfed Process
Super-Cure is Superior Printing Ink's traditional UV curable series, formulated to provide rapid curing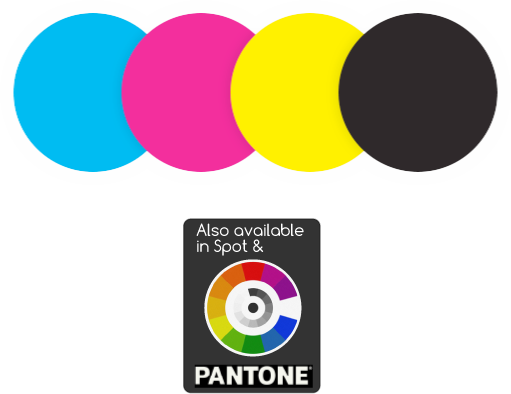 Super-Cure Process Energy Curable
Super-Cure is Superior Printing Ink's traditional UV curable series, formulated to provide rapid curing and a laser compatible end product. Super-Cure inks are designed primarily for paper and board printing on presses configured with a UV ink train.
The immediate cure of the Super-Cure series allows for in-line coating and quick turnaround times.
In addition to the Super-Cure process inks, Superior also offers inks for narrow web (forms type) presses, high strength PANTONE® blending bases in both standard and coatable formulations and inks for Hexachrome process printing.
Super-Cure G7 process inks have been formulated to conform to the ISO 2846-1 standard allowing the printer achieve a variety of today's print conditions (ISO 12647-2, G7, GRACoL, etc.) in the pressroom.