Oil Based | Pantone® and Spot Colors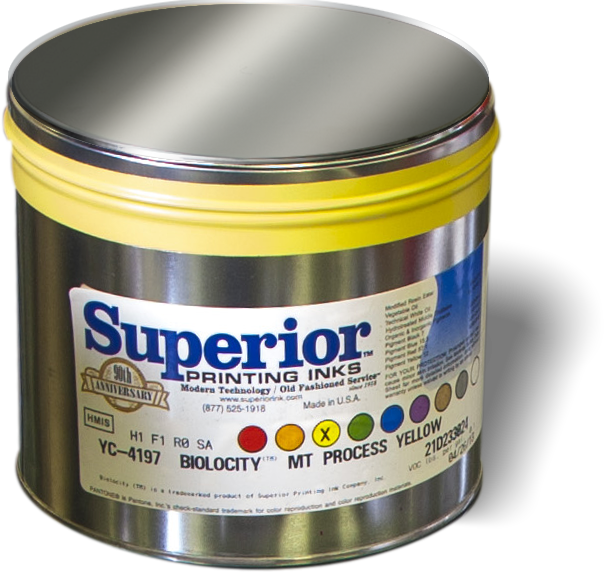 Metallic Ink
Metallic Inks
Available in both our Sheetfed Oil-Based and Energy Curable product lines,  Superior Printing Ink manufactures Standard Metallic Pantone® and Pantone® Special Match Colors. Like all of Superior's products, these inks are formulated to provide exceptional run-ability characteristics and a wide operating window under a broad variety of press configurations and conditions.
Superior's Metallic product line has been developed to deliver outstanding brilliance coupled and excellent rub resistance characteristics.
Imitation Metallic inks are also available to fulfill the needs of customers utilizing post-printing and finishing processes such as UV coating, lamination and stamping.
For more information and technical recommendations contact Superior's Corporate Technical Service Group.

MSDS