Oil Based | Overprint Varnishes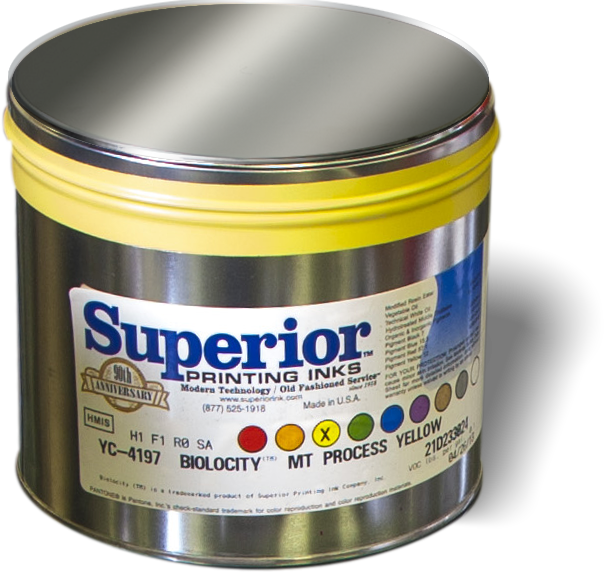 Overprint Varnishes
Superior Printing Ink manufactures and supplies an array of Oil-Based and Energy Curable Overprint Varnishes for the commercial and packaging industries.
Gloss, Satin and Matte Varnishes are available in both our Standard and Non-Yellowing product lines as well as Wax-Free Formulations for post-printing processes such as lamination, blister-pak, foil stamping, etc.
Superior also offers a variety of products formulated specifically for Non-Absorbent Substrates as well as Special Effect applications. It should be noted that testing for both adhesion and cure is highly recommended for any specialized substrates to guarantee optimum results are achieved.
For more information and technical recommendations contact Superior's Corporate Technical Service Group.

MSDS